About Us

Search good, Choose better, Get the best
We, Voyage En Himalaya, started our Tour & Travels operators in the beautiful hill state of Uttarakhand, India. We have been running our services for last 7 years as ancestral residents of the area. With our Indian Hospitality and ability to shoot problems, we are offering our quality services at a very reasonable price.

Choosing Uttarakhand as a tourist destination is always a right choice as this state is affluent with the natural beauty, gigantic Himalayas, Holy vast rivers, Spiritual points, Everlasting snow covered Divine Peaks, Gurgling streams, dense conifer clad slopes, terraced fields, deep V-shaped valley, Adventure sports, friendly Hill folk and much more. It is a photographer's paradise par excellence. Uttarakhand Himalayas is one of the most picturesque with myth and mystic history of over 5000 years. Here, you can find lots of reason to visit again & again. There are many famous destinations such as; Auli for winter sports, Ganga for Rafting, Char Dham Pilgrims, Rishikesh for Yoga, Haridwar for Kumbh Mela, Nainital for Sanctuary and so on. We can arrange any of these on your demand.
Voyage En Himalaya
Trust us, Trust our services, Trust our team. Your trust encourage us to do better than before.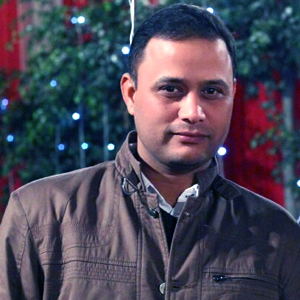 Prashant Maithani
Having Master Degree in Commerce, Prashant Maithani is a person from accounting background. He has worked with BOUYGUES CONSTRUCTION ( a French company) in TURKMENISTAN for over five years as well as in local spiritual Ashrams (Centres). He holds a great fluency in Russian language and also has a basic knowledge of French language. From all over the world, he has given services to many tourists. With receiving great satisfaction from clients, he has a desire to serve much more like your good self.